I have this super cool idea.
Have you ever heard of Mini-Europe? It's this theme park in Belgium with miniature models of the highlights of Europe. It is pictured below.
My idea is this: we have Epcot and we have Mini Europe, but they're so small and don't give an accurate representation of the world.
Well, here comes my idea to fix that. My idea is Mini World: an 8 square mile theme park that is culturally accurate and geographically to scale, showcasing as many countries as possible, allowing interactions with multiple species of animals, and offering wild adventures.
This, my friends, is the coolest theme park idea you'll ever hear of. Be amazed.
Dimensions
I'll use the Cylindrical Equal-Area Projection for three reasons.
It's a rectangle. Some maps have cutoffs or are squiggly…that won't work for a theme park where it's supposed to be possible to swim from any location to another in a straight line.
It's an equal area projection, which means that, while shape is obviously distorted, the size will be completely to scale.
The ratio of the width to the height of this projection is 2 to 1, which is the exact same as the ratio of the length of the Earth's equator to the length of the Prime Meridian from the North to the South Pole. This reaffirms that this map will be geographically accurate.
So, since the map is 2 by 1, I would make my theme park 4 miles wide and 2 miles tall. Since the world's circumference is 24,900 miles, that means that our map will be in 1:6225 scale – each 6,225 miles in real life will be represented by one mile in the park.
My idea is that it should be representative of the real world, so to get from hemisphere to hemisphere, you would need to cross the Bering Strait from Alaska and Russia via swimming. In the map above, it's impossible to swim from Alaska to Russia (due to where the map is cut off), but in my map, the Bering Strait would be in the center. You would enter in Antarctica, right below Chile, on the far right side of the map. Everything else would be up and to the left, with Europe and Africa the farthest left.
Ok, that's over. Now let's get to the good stuff!
The Path
Here is a good map that I made of the routes. The start is on the right side of the map. The path goes up the Americas, across the Bering Strait, through Asia and Europe, and down Africa.
Route Map 1 (no activities listed)
Route Map 2 (activities listed)
Now, let's go through the theme park's path, from start to finish.
1. Antarctica to South America (2300 mi // 1960 ft)
We begin on the right side of the theme park. We walk through "Antarctica" for 1600 miles (or, in this case, 1360 feet), passing by a "Research Base" that serves as a museum about Antarctic exploration. The terrain will be glacial, but not impossible to walk on like what us Wisconsinites experience in the dead of winter.
Once you reach the end of the peninsula, you will have to swim 600 feet (the equivalent of 3.6 laps in a pool) to the southernmost point of Chile. The "ocean" would be shallow enough for non-swimmers to walk on the bottom, and it would surely be warm (yes, different than the real thing).
It would be especially great because the ocean will have dolphins swimming all across! The 5.5 square mile ocean would hopefully relocate current dolphins that are in too-small facilities (this dolphinarium would become the largest one in the world…27,000 times over).
2. South America (4500-6500 mi depending on route // 3800-5500 ft)
We will arrive in the southernmost point of South America. As you go north, there are two potential routes:
Western Route, 4500 mi/3800 ft: This route takes you through the Andes Mountains of Chile. Over the course of 1800 feet, you will ascend one "mountain", and to do this you will have to scramble and climb – no big drops, not directly up, and lots of places to put your hands…but still a good deal of ascending and adventure! On top, there will be an alpine hot spring to let you catch your breath! To get to the bottom, you have to sled down a fake-snow hill to mini-Santiago. There, you will be able to have some wine in a Santiago-themed vineyard and open space. Next, you will walk to the Uyuni Salt Flats of Bolivia, like a giant mirror on the floor! Finally, we take the Inca Trail to Machu Picchu. First, you'll be passing by the Peruvian countryside with a rural farm, where you can visit a Peruvian to learn about the culture. After that you'll ascend at a moderately steep angle through a valley inside a beautiful mountainous panorama, in the end arriving at a perfect replica of Machu Picchu! You'll descend and end up in northwestern Colombia, where the two routes converge.
Eastern Route, 6500 mi/5500 ft: Starting in southern Chile, you will charter a horse to ride through the "pampas", or the Argentinean plains where the term "gaucho" originated. This is 1360 feet, but feel free to go a bit off trail with your horse. Arrive in mini-Buenos Aires for a snack and leisure time. Then, walk past Iguazu Falls to Rio De Janeiro to explore a miniature version of the famous favelas before arriving at a long beach to swim and relax, soaking in the Brazilian sun. You can get food here, and also enter a miniature soccer stadium to play some "futebol". For the next 2000 or so feet, you will take a boat down the "Amazon River" from Rio to Venezuela (not geographically accurate, I know). At one point, you can get off and visit a monkey sanctuary, where you can calmly interact with monkeys! If you are feeling adventurous, you would be totally free to walk through the jungle and explore. Once you get to Venezuela, you will be able to gaze out of the boat to Angel Falls, the tallest waterfall in the world (not actually 300 stories tall in this theme park, of course). Finally, you will take a trail through the jungle to northwestern Colombia, where the two routes converge.
3. Central America and Mexico (2630-3540 miles // 2100-2820 feet)
To get from northwestern Colombia to Central America, you will have to cross 320 feet through the Darien Gap. Because the Darien Gap doesn't have any cleared paths, you will have to cut through the middle of dense rainforest, a muddy and wild experience! You will arrive in Panama City for some open space and a shower before crossing on a bridge over the Panama Canal. Next, you'll enjoy a 470-foot voyage down Costa Rica's Rio Pacuare on a whitewater rafting adventure in a jungle canyon, with Class 3-4 rapids. You will empty out into Lake Nicaragua. In the middle of the lake, a 50-foot island will display Volcan Concepcion, a 25-foot high "volcano" to climb (not to scale). After descending the volcano, you will visit the Mayan Ruins of Tikal in Guatemala, and subsequently ride a 700-foot-zipline through dense rainforest to Mexico City – a fun, long ride. Here, you can get top quality Mexican food, visit cultural places, and shop (you will get wet on the voyage, but you'll be given a waterproof backpack when you enter to keep your cameras and merchandise dry). Spanish will be spoken predominantly in this area, so that visitors can be immersed in the language. After Mexico City, the route splits in three directions.
Mexico City to Miami, 1660 miles/1320 feet: In this route, you will walk through rural Mexico and pass the Mayan temple of Chichen Itza (which you will be able to climb up if you wish) until you reach the beaches of Cancun – picturesque, like in a postcard. From here, it is a 125 foot swim to Cuba for a short walk to Havana, where you can see the classic cars and the colorfully designed homes that make Cuba famous. Then, it's a 100 foot swim to Key West, where you will walk on a 1-foot-wide strip of sand towards Miami! The continuation of the route from here is explained in Part 4.
Mexico City to Los Angeles, 1570 miles/1150 feet: This route begins in Mexico City. From the city, you must jump onto a moving train, as depicted in the great book "Enrique's Journey", to learn about the perils associated with immigrating to the United States. Of course, the train in our theme park will not be moving as fast as the train in real life. I think this would be an educational experience. You will end up in Los Angeles; from here, the route will be continued in Part 4.
Mexico City to San Antonio, 750 miles/600 feet: This is the shortest route, but less interesting, as it is simply Mexican desert. The continuation of this route will be explained in Part 4.
4. United States and Canada (3150-7130 miles // 2510-5680 feet)
San Antonio to Atlanta, 990 miles/790 feet: You will continue from Part 3's Northwards Route in San Antonio, where you will visit the Alamo. You can even walk inside! You'll then walk through Deep South lands to New Orleans, where you can join a scheduled Mardi Gras parade in the French Quarter. To travel the last 360 feet to Atlanta, you will step inside an automated bus that will take you on the Freedom Ride.
Miami to Atlanta, 650 miles/520 feet: We start in Miami (as a continuation of Part 3's Eastwards Route), with open recreational spaces and benches to relax, and, of course, beaches. Then, walk your way to Orlando to check out Mini Disney World before converging with the other route in Atlanta.
Atlanta to Vancouver, 3810-4180 miles/3040-3330 feet: From Atlanta, you will make your way to the Appalachian Mountains. You begin by walking the first 450 miles (380 feet) of the Appalachian Trail, through beautiful forests and panoramic mountainous landscapes. From here there is a fork. You can go left, and finish the last 700 miles (600 feet) of the trail. The other option is to go right. For the "right" option, you walk 720 miles (610 feet) from the trail to D.C., then to Philadelphia, New York City, and Boston, before cutting northwest to Montreal. You will see the Capitol Building, the White House, the Washington Monument, the Liberty Bell, the Empire State Building, the Statue of Liberty, Central Park, the historical Freedom Trail, and Fenway Park. On the way from Boston to Montreal, you will intersect with the Appalachian Trail so that all visitors eventually arrive in the Canadian city, where you can walk through Old Montreal and order poutine in French. Then, you will hike through southern Canada for 2000 feet, passing by Toronto's CN Tower, Niagara Falls, an ice skating rink to play hockey in, and Banff National Park.
Los Angeles to New York, 2800 miles/2230 feet: This route begins in LA, with the Hollywood sign, as a continuation of Part 3's Northwards Route. If you choose to go to New York, you will have the privilege of taking the famous Route 66 from LA to Chicago! This will be a 1630-foot roller coaster ride in an open-top Cadillac, at a walking pace, to see the sights. You will drive through and make stops at antique gas stations, old motels, quirky roadside stops, and major landmarks like the Las Vegas (Paradise) Strip and the Grand Canyon! Arrive in Chicago, where you can take an elevator up the Willis Tower to go multiple stories in the air to look down upon all that you have explored so far! From the Windy City it's another 600 feet that includes a visit to an Amish farm until you arrive in New York City to meet up with the aforementioned "Atlanta to Vancouver" routes.
Los Angeles to Vancouver, 1190 miles/1010 feet: If you decide to skip Route 66 and instead go north, you will take the famous coastal Highway 1 on a bike! Along the way, you will cross through San Francisco, where you can bike down the steep Lombard Avenue and take a streetcar back to the top, and then bike across the Golden Gate Bridge. Other sights along the way will be Portland's Voodoo Doughnuts for a treat, Seattle's Space Needle, and Vancouver's Stanley Park. All along the way you will be biking along beautiful coastline!
Vancouver to Western Alaska, 1960 miles/1660 feet: In Vancouver, all routes converge into one. You will continue biking north in which you will pass through the Great Bear Rainforest and Denali National Park, featuring the towering Mt. Denali! In the end, you will be on the shore of the Bering Strait, where you will find the first lodging in the theme park: the igloos.
5. East and Central Asia (5400-12610 miles/4580-10700 feet)
Western Alaska to the Southeast Russian Fork In The Road, 2030 miles/1720 feet: You then have to cross the Bering Strait (50 feet), while carrying your bike. This will not be impossible because the water will be shallow enough to walk across. From the Bering Strait you will bike through the Russian Arctic tundra and the forested taiga until reaching a two-way fork in the road in southwestern Russia.
SE Russia to Beijing via Tokyo, 3180 miles/2700 feet: From the fork in the road, it's 860 feet of walking and 60 feet of swimming to Sapporo, Japan. From here, take a 470-foot-long bullet train to Tokyo. (Just a side note, these distances, like 470 feet, may seem too small, but keep in mind that an entire football field is only 300 feet.) In Tokyo, you can explore the technological city center and get some sushi. From here you can enjoy a nice walk to Kitakyushu, where you will be surrounded the whole way by a peaceful Japanese Garden. Along the way you will pass by Mt. Fuji and the beautiful Kyoto. From Kitakyushu it's a 110 foot swim to Busan, the second largest city in South Korea. Now walk to Seoul to walk through the Korean downtown for some kimchi. Finally, build up your courage and cross the Korean Demilitarized Zone, past armed guards, and arrive in Pyongyang, the capital of North Korea, to step inside a propaganda-controlled room to experience for yourself what a totalitarian society is like. Finally, cross into China to meet up with the other route in Beijing.
SE Russia to Beijing via Great Wall, 1270 miles/1080 feet: The alternative way to get to Beijing is to hike the Great Wall of China, a bucket list experience!
The routes reconnect in Beijing. In Beijing, you will visit the Forbidden City and the famous Tiananmen Square, and also get a chance to eat some delicious Chinese food. In Beijing, we run into a three-way fork in the road:
Beijing to Moscow, 3700 miles/3140 feet: How could this theme park not include the Trans-Siberian Railroad, the greatest train ride on Earth? From the fork in the road, your first stop will be rural Mongolia, where you will visit a Ger camp to experience the life of a nomadic family. Then, you will visit the amazing Naadam Festival, where you will, like Karl Pilkington, be trained in Mongolian wrestling! The second stop will be Lake Baikal, the deepest lake in the world. If you wish, you can be given a briefing on basic SCUBA skills and, with a guide, plunge all the way down to the lake's bottom: 53 feet, which is actually just 1% of the depth of this massive lake in real life! After a variety of other stops you reach Moscow, where you will visit the Kremlin and St Basil's Cathedral.
Beijing to Sapa via Panda Trail, 7400 miles/6280 feet: From Beijing, you will embark on a journey through the entirety of China: a walk through a panda sanctuary. Basically, southern Mongolia, most of Central Asia, and the entirety of China and Kazakhstan will be made into a humongous, 100%-natural habitat for the Giant Panda, for a total of 62 acres (the size of 50 football fields), which is literally thousands of times bigger than the Panda Room of the Smithsonian Zoo in Washington D.C. Along the way, it would also offer a trail that would cut halfway into the park, offering the optimal chance to see the pandas. The North/East/West border trail would go from Beijing to southern Mongolia (with a visit to the colorfully painted mountains of Zhangye Danxia). Then, it would follow the northern border of Kazakhstan and the eastern edge of the Caspian Sea, cut through Turkmenistan (with a visit to the Door to Hell, a fiery natural gas pit), and conclude by following China's southern border (with a visit to Lhasa, Tibet). It will be over mile long. You'll be surrounded by bamboo trees with multiple opportunities to spot pandas. The sanctuary will also be used for scientific purposes, to rehabilitate the Giant Panda's dwindling population. You will exit the sanctuary into Sapa, Vietnam.
Beijing to Sapa via Hong Kong, 2100 miles/1780 feet: The shorter way to Sapa passes through mini-Shanghai and mini-Hong Kong, along China's eastern coast, to form the eastern border of the panda park. You will have lower, but still existent, chances of spotting the pandas.
6. Southeast Asia (1260-14760 miles//1070-12520 feet)
Sapa to Bangkok, 1260 miles/1070 feet: Here in Sapa, Vietnam, you will take a wooden bridge across a rainforest river to a beautiful terraced rice farm, where you can be taught by a Vietnamese farmer how to grow rice in a quick tour. Hit Hanoi for some pho and crafts in a fresh market on your way to the scenic Vietnamese coast to see Halong Bay and Hoi An for beautiful beachside views. Next, travel west through misty rainforest to hit Cambodia for the legendary Angkor Wat. Visit the floating villages of Tonle Sap for a 10-minute boat tour before arriving in Bangkok for some delicious Thai spring rolls in a market.
Here in Bangkok, the route splits again, into two routes, one north, one south:
Southwards Route, Bangkok to Bali, 2290 miles/1940 feet (one way), 4580 miles/3880 feet (round trip): For the first 1840 feet, you will ride an elephant. The elephants will be kept in a natural 7-acre sanctuary in portions of Laos, Thailand, Myanmar, Vietnam, and Cambodia. If you wish, before riding the elephants, you can provide care and compassion for them (eg brushing), as they are very intelligent creatures. Caring for animals is a therapeutic experience for most people, including me when I volunteered at a farm sanctuary. Then, the 1840-foot elephant ride begins in Bangkok and travels down Malaysia to Kuala Lumpur to enjoy the complex blend of cultures in the area, and finally to Singapore, where we find the second hotel in the theme park. This hotel is a ten-story building with one luxury room per floor on floors 1-9, and a panoramic view of the theme park for guests and non-guests on floor 10. (It would be a personal dream of mine to have the hotel elevator surrounded by fish in an "AquaDome", but that's just me.) Anyways, from Singapore the elephants must forge a 70 foot shallow river to get to the rainforests of Sumatra, Indonesia, and then another 10 foot one to make it to Jakarta. Explore the street life of Jakarta before traveling to the opposite end of the island of Java. You will be dropped off of your elephant, and you'll cross to the island of Bali. Here, you find the third hotel of the park – stilt huts on the water! This is also where the route splits into two again:
Bali to Sydney to Bali, 10180 miles/8630 feet (round trip): If you continue on from Bali, which will likely be the most popular choice, you will explore Ubud Monkey Forest, a beautiful stone temple with monkeys climbing all around it. To give the monkeys enough space (at least 14,000 square feet), the monkey forest will be on not just Bali but every island in the archipelago, with monkey-accessible temple bridges connecting the Indonesian islands! At the end of the archipelago, it's a 460 foot swim to Northern Australia. From here it's a 2000 foot walk to Sydney Harbor. In Sydney, you can pick up some snorkel gear and have the once-in-a-lifetime experience of snorkeling on the Great Barrier Reef, in a colorful haven of coral and fish. From here, you can take a ride on one of the many camels living on the 49-acre continent to the famous Uluru Rock like in the movie "Tracks", eventually looping back to Sydney for about 3000 feet in total. From here, you can either be a daredevil and try to swim to a different location, or simply retrace your steps back to Bangkok.
Bali to Hong Kong, 2590 miles/2200 feet, to Bali 3680 miles/3120 feet (round trip): For this alternative route, you must swim 230 feet to the island of Borneo, hike for 660 feet through a 4.7-acre orangutan sanctuary on a dirt path (for an up-close natural experience), and swim 80 feet to Palawan Island. Here, you will rent kayaks and paddle for 390 feet, including a voyage between rocks and towering coastal cliffs in Small Lagoon. You arrive in Boracay Island, with white sand beaches and Ariel's Point for an epic cliff jump! Then, you'll get back onto your kayak for 200 feet and dock in Manila to see the city. Finally, you can either retrace your steps back to Bali, or simply kayak 640 feet back to Hong Kong, where there will be a mini-port.
Eventually, all of these south-bound routes return to Bangkok. All visitors then must continue north from Bangkok to South Asia.
7. South Asia (2710-4730 miles//2300-4010 feet)
Northwards Route, Bangkok to Kolkata, 1200 miles/1020 feet: In Bangkok, you will rent a cycle rickshaw, a popular form of transportation is South Asia and Southeast Asia. You will quickly cross into Myanmar, and after 380 feet in a wet tropical environment you'll arrive in Rangoon (now Yangon) to see the golden Shwedagon Pagoda. For the next 550 feet, pass the old temples of Bagan to Dhaka, Bangladesh, the Rickshaw Capital of the World and the densest city in the world. Traverse down the crowded streets, putting your navigation skills to the test. Next, you will enter India via Kolkata (formerly Calcutta). Here, you will try your hand at cricket at a small version of Eden Gardens, one of India's most famous cricket stadiums. Afterwards, you will pass the biggest flower market in Asia before the trail splits into multiple directions.
Kolkata to Panda Trail, 990 miles on map/1870 feet on trail (one way), 1980 miles/3740 feet (round trip): On this trail, you will climb Mount Everest! It begins with a steep set of switchbacks, traveling 500 vertical feet in 340 horizontal feet. Finally, you have made it to the top of the legendary Mount Everest for a spectacular Himalayan view. To top it off, there will be a monastery on top where you can take an hour-long meditation course, on the very top of the world's tallest mountain! Finally, to get down, you will need to put on skis and descend at an average angle of 25 degrees atop powdery snow, looping west through Bhutan and circling back to Lhasa for a total of 870 feet down. At the bottom, you will intersect with the Panda Trail. To get back to Kolkata, there is a ski lift to the top of the mountain, and you can take the hiking trail down.
Kolkata to New Delhi via Agra, 860 miles/730 feet: You begin by taking your rickshaw to Varanasi, along the way being smothered in the colorful powder of Holi. In the old city of Varanasi, you will get to visit the ghats to wash the powder off in the Ganges River before crossing to Agra to see the Taj Mahal, a Wonder of the World! You arrive in New Delhi where you can drop off your rickshaw.
Kolkata to New Delhi via Mumbai, 2880 miles/2440 feet: You travel down the east coast on the backroads of India, passing the French-influenced Pondicherry and the carnatic music of Chennai. On your way to the west coast, pass Madurai to see the Meenakshi Temples and hop off of your rickshaw for a moment to take a houseboat on a small version of the Kerala backwaters. Get back on your rickshaw to hit the beaches of Goa to use a squat toilet, and traverse rural regions of the country on your way to Mumbai. Here, you will meet with a director and learn how to shoot and edit a Bollywood film, eventually creating your own to put on the "Mini World" YouTube channel. Then, travel to New Delhi.
Eventually, all routes converge in New Delhi, where you will be able to eat some top-quality Indian food, complete with many delicious options. Then, the road diverges again.
New Delhi to Panda Trail, 280 miles/240 feet (one way), 560 miles/480 feet (round trip): You will cross Valley of the Flowers, India, a deep valley full of a brilliant display of wildflowers, to the Panda Trail, before walking back to New Delhi.
New Delhi to Kabul, 650 miles/550 feet: From New Delhi, we continue west towards the Middle East by crossing through Amritsar to see the Sikh temple. To cross the India-Pakistan border, we will witness the extravagant border ceremony, with dances and brilliant costumes. When we arrive in Lahore, Pakistan, we will visit the Badshahi Mosque, before crossing to Afghanistan to visit Kabul (pronounced "cobble", by the way), where you will see a giant white blimp in the sky. This is because the US army has a surveillance blimp floating 24/7 above the city. The route splits in two again.
8. Western Asia and the Middle East (2400-5500 miles//2040-4670 feet)
Kabul to Panda Trail, 300 miles/250 feet (one way), 600 miles/500 feet (round trip): On this route, we continue through Afghani desert to Mazari Sherif, where we will see the magnificent Blue Mosque. We rejoin with the Panda Trail in Uzbekistan, or we could turn back to Kabul.
Kabul to Tehran, 1000 miles/850 feet: Continuing west from Kabul, you will climb a 250-foot sand dune, and then at the top grab a sand-board to go sand-boarding down: like snowboarding, but on a sand dune! You will relax from the adventure in a public space in Tehran, Iran. In Tehran the route will split in three directions.
Tehran to Istanbul, 1520 miles/1290 feet: From Tehran, you will cross into Turkey to visit Cappadocia to hop into a hot air balloon for a 20 minute ride to gaze upon the beautiful Turkish landscape below. Next, head to the southwest of Turkey to visit Pamukkale, with it's white calcite shelves with warm mineral-rich waters to bathe in. Finally, you arrive in Istanbul, to first walk inside the remarkable Hagia Sofia, and next walk through the Grand Bazaar to buy merchandise! From here, the route will continue in the "Europe" section.
Tehran to Kiev, 1620 miles/1370 feet: First, cross through Iranian lands to Yerevan, Armenia, where we will visit the Armenian Genocide Memorial to learn about this historical phenomenon. Then, we'll walk to Vardzia, Georgia, which is an ancient and relatively little-known monastery built inside caves lining a cliff. You will be able to step inside. Continue trekking until you reach Chernobyl, where you will walk through the remnants of a nuclear disaster, an eye-opening experience. Cleanse yourself in a "parilka" (hot steam room) while a friend hits you with a bundle of birch branches, before jumping into a pool of cold water. What a fascinating tradition! Afterwards, head south on a small walk to Kiev, Ukraine, where you will visit the Kiev Pechersk Lavra, a Ukrainian Orthodox monastery! From here, our route will continue in the "Europe" section.
Tehran to Jerusalem via Aleppo, 1130 miles/960 feet: As there were camels kept on Australia, there will also be camels kept in the 50-acre Sahara Desert. A camel will meet you in Tehran, where you will ride west through desert to Erbil, Iraq, which will be Kurdish-themed. Continue riding to Aleppo, Syria's most war-torn city, passing by bombed-out buildings. Finally, you'll pass through Lebanon via Jeita Grotto, a near-World-Wonder limestone cave of pure beauty, in which the camels must walk through shallow water. Finally, arrive in Jerusalem.
Tehran to Jerusalem via Dubai, 4230 miles/3590 feet: From Tehran, hop on a camel and ride south to Kuwait, where you will pass by the Kuwait Towers. Travel through Saudi Arabian desert before crossing over the King Fahd Causeway to mini-Manama in Bahrain. Then, the camel will take a 25 foot walk on water to reach Qatar, the richest country in the world. Finally, arrive in the United Arab Emirates, where in Abu Dhabi, you will visit the Sheikh Zayed Grand Mosque, majestic and white. The next stop is Dubai, where you will travel up the Burj Khalifa, the tallest building in the world at 2,722 feet. Ours will be 800 feet. From the top, you will bungee jump down towards the palm island formations. This will be the tallest bungee jump in the world! Next stop is Oman, where you will walk through the flower gardens of Sultan Qaboos Grand Mosque in Muscat, before traveling to the nearby Majlis al Jinn cave chamber to abseil through a tiny hole into a giant underground cave! From the cave floor, you will take Snake Gorge, a beautifully shaped slot canyon with water running through it! You will have to climb stairs to get back to your camel. Take your camel through more desert to the Old City of Sanaa, Yemen to see the architectural style of the region. From here, it is possible to swim to Africa, but the main path will continue up the Arabian Peninsula to Saudi Arabia. When you reach Mecca, you will visit the Kaaba, the most sacred site for Muslims in the world, in the sacred Masjid Al-Haram Mosque. Afterwards, walk atop the stone huts of Old Al Ula, a 2,000 year old ghost town. Enter Jordan to ride through Jordan's "Wadi Rum", a Mars-like desert, until you reach Petra, an ancient city carved into a cliff, in the middle of the desert. Walk around Petra to glimpse the muddy Dead Sea, where you will literally float atop the water, before finally arriving in Jerusalem, Israel.
Jerusalem to Giza, 270 miles/230 feet: Here in Jerusalem, you will be able to visit two things: the Western Wall, an important site for Jews, and Dome of the Rock, an important site for Muslims. You'll also be able to buy some scrumptious Middle Eastern food. To get to Palestine, you and your camel will have to climb over what has been deemed the "Israeli Apartheid Wall", a wall separating the two countries. Fortunately, it will be very short so that your camel can cross over it. You will walk through more desert until the reach the Suez Canal, where you will cross it to reach the city of Giza, Egypt. The route from here will be continued in the "Africa" section, Part 10.
9. Europe (3440-5740 miles // 2920-4870 feet)
Istanbul to Barcelona, 2780 miles/2360 feet: Essentially, this path follows the Mediterranean coast. From Istanbul, you will first drop down past Mt. Olympus to Athens for a visit to the mighty Parthenon, the most recognizable symbol of Ancient Greece, where you will step inside for some Greek foods. From here it's a 120 foot swim to Santorini island to see the famous white buildings with colorful roofs. Swim back to Athens and walk to the ancient site of Delphi, before continuing on to Albania to visit the Ancient Roman/Greek archaelogical site of Butrint! In Montenegro, we find our fourth hotel: Sveti Stefan, a hotel island connected to the mainland by a short strip of beach. Next stop is Croatia to see Plitvice Lakes National Park to see what might just be the most beautiful waterfall in the world. Walk up it and slide down a natural waterslide to reach Italy, where your first stop will be Venice. Here, you will take a gondola ride down the Grand Canal! Walk towards Rome, and on the way stop in Florence to see Michelangelo's Statue of David. In Rome, you will step inside the Colosseum to see a mock gladiator fight, a theatrical activity. Next, it's a walk through the ruins of Pompeii to Pisa, to stand beneath the Leaning Tower. Hike the Cinque Terre Trail to catch a glimpse of the color-filled coastal town of Vernazza, where you will step in to be given a lesson on making delicious Italian food – which you will eat at the end. Reach Monaco, to step inside a miniature Monte Carlo race track to step inside a go-kart-type contraption to race your friends. Exit the mini-country via the Roman aquaduct of Pont Du Gard, and arrive on the French Mediterranean to walk along Les Calanques to Barcelona, where you will visit the mosaic of colors in Park Guell. Here, the trail splits in two:
Barcelona to Paris, 550 miles/470 feet: You'll head up north to first reach the cave paintings of Lascaux, likely the most famous cave painting site in the entire world! Exit the cave to reach the Chateaux De Villandry in the Loire River Valley with it's verdant and beautiful gardens with wine tasting offered as well. Continue to the royal palace of Versailles for a step inside pure luxury before arriving in Paris.
Barcelona to Tangier, 660 miles/560 feet: This route is for those who wish to continue to Africa (instead of Paris). It requires a 10 foot swim to Morocco.
Kiev to Paris, 2340 miles/1980 feet: If instead of entering Europe via Istanbul you choose to enter from Kiev, you can head from Ukraine either west towards Poland or north towards Lithuania. If you choose west, you'll first stop in Krakow in the historic Main Square area. Continue on to the Czech Republic for a visit to Prague, getting there by crossing the Charles Bridge. Keep going on to Wurzberg, Germany, to embark on the famous "Romantic Road", passing by the castle Neuschwanstein and the Medieval town of Rothenberg, before arriving in Munich for a pint of beer. From Munich, you will begin a multiple-hundred-foot ascension of the Alps, along the way overlooking Vienna, Austria, and at the top arriving in Budapest, Hungary. Once here, you will take a one-track Alps-coaster, that has no brakes and completely relies on gravity for acceleration. You will zip at high speeds past Matterhorn and Lake Geneva in Switzerland, before the thrill finally ends in Paris. If you wish to travel the opposite direction, there would be a trail to reach the top of the hill.
Kiev to Moscow, 1120 miles/950 feet: If you instead want to see the Nordics, you'll take a detour so you can see Minsk (Belarus), the Hill of Crosses (Lithuania), and the center of Riga (Latvia), before finally crossing back east through forest to Moscow.
Moscow to Paris, 3410 miles/2890 feet: From Moscow, you'll board a dogsled! The dogs that you will be led by will be treated very well, and they will have lots of free time and affection, because I am not a mean person. After getting to know your dogs, try your hand at mushing through the snowy taiga of Russia, Finland, and the beautiful, fjord-filled coastline of Norway, an epic experience! The scenery will be great. You arrive in the southwestern coast of Norway to see Trolltunga, where you can climb a rock ledge to look over dramatic mountainous lake scenery. There would also be a pitch-black hut where you can step in, look up, and see the Northern Lights. Continue mushing to the colorfully painted Nyhavn in Copenhagen, Denmark, where you will drop off your dogs. Cross a bridge to Germany and enter the Netherlands, where you will walk over a lovely canal in Amsterdam on a bridge before entering the Bloemenroute, a majestic and expansive field of tulips with a wide variety of different colors displayed. Empty out into Brussels, Belgium, where you will visit – you guessed it – Mini-Europe, which this Mini-World was inspired by. Leave Belgium and arrive in Paris.
Paris to UK to Paris, 1600-2040 miles/1360-1730 feet: Once you arrive in Paris, prepare to feast your eyes on the most recognizable building in all of France: the Eiffel Tower. Afterwards you can also shop on the Champs-Elysees. Walk below ground into the catacombs through a maze – a maze of bones. Once you solve the maze, you will re-enter the surface of Northern France and see Mont St-Michel, a rock island with an abbey from the 1000s. From here, take the Chunnel via a miniature train car, underground, until your arrival in London. Here, you will see the towering clock of Big Ben, and at last you will take to the skies on the iconic ferris wheel, the London Eye, to glance down at London and the sights you've seen so far. Take a Beatles-esque picture with three other friends on Abbey Road, and see 221B Baker Street. From London, head west to Stonehenge, an Ancient Wonder of the World. From Stonehenge, you have two options: head west to Ireland, or head north to Scotland. The Ireland path will include two 50 foot swims, a coastal loop hike alongside the Cliffs of Moher, and a stop in mini-Dublin. The Scotland path will traverse the Scottish highlands to Loch Ness, where you will be given a short lesson on how to play bagpipes before heading back. Either way, both routes return to Stonehenge, and from Stonehenge you will head back to Paris. From Paris, a good option will be to head to Africa on the route to Tangier.
10. Africa (17140 miles // 14540 feet)
You can enter Africa primarily through Cairo or Tangier (with an alternative option of swimming to Ethiopia from Yemen). There will be a giant African loop that will connect all of these together: Cairo and Tangier will be on the route, and swimmers from San'a can join up in Lalibela, Ethiopia (explained below). The exit stems from Cape Town, South Africa. The loop essentially wraps around the sides of the continent, leaving the middle open. With this extra space, which, according to Daft Logic, contains 106 acres of land, we will create a giant Serengeti National Park. There will be a variety of African animals, who will be offered as lifelike of a habitat as possible, and tons of space. It would probably be a rehabilitation center type of thing, as would all of the other animal spaces. You will be able to explore this via a game drive out of Serengeti National Park (explained below).
Either way, let's map out the route from Giza, down the east coast, up the west coast, through Tangier, and back to Giza.  When you arrive in Giza (from the "Jerusalem to Giza trail"), you will begin by walking your camel around the Sphinx and the Great Pyramid of Giza, which are listed among the Wonders of the World, and are the most recognizable sites of Ancient Egypt. From Giza, the trail splits in two. If you choose to head west towards Tangier, you will keep your camel. If you choose to head south, you will ditch your camel for a felucca boat instead. Let's say you choose to head south:
Giza to Giza Loop, 17140 miles/14540 feet: You will begin by going on a Nile Cruise! You'll traverse the entire 4,258 mile (in our case, 3840 foot) river. Along the way, you will see the ancient temples of Valley of the Kings, Luxor, and Abu Simbel, and will have the option of taking a 900-foot-roundtrip hike to Lalibela, Ethiopia, to discover the Church of St. George, a halfway-underground African Church (and to meet up with the trail from San'a). The Nile River lets out into Lake Victoria, in between Tanzania, Uganda, and Kenya. From the lake, you will step into Tanzania, where you will find yourself in Serengeti National Park. You will take a 30-60 minute "game drive" in a Jeep to go on an African safari! It will be as close to the real thing as possible, plus you have 343 Olympic sized swimming pools worth of space to work with. You will be dropped off right where you started, in the Serengeti. From here, you'll embark on a summit of the towering Mount Kilimanjaro for a beautiful view. After descending, you will be on Africa's eastern coast, and with a 20 foot swim, you will arrive in Zanzibar, complete with a beach to relax from your summit. Swim back to the mainland. From here, you will walk along the mighty Zambezi river. The Zambezi will serve as the watering hole for the animals of the wildlife park, so it will add fauna to the flora. At the end of the Zambezi, you will reach the Devils Pool. You'll swim through rapids to the natural infinity pool, where you can look straight down Victoria Falls. But, unlike the real thing, here it is expected of you to jump down the 15 foot waterfall – it will be scary, but worth it. After surfacing and marveling at the waterfall, your next stop will be Johannesburg to walk through the townships and see how life is there. South Africa has a high level of wealth inequality, and it's important to see both sides of the country. Further into South Africa, you will walk through Adam's Calendar, purported to be the oldest manmade structure in the world. Now, in order to get to Cape Town, you will take the Oribi Gorge rope swing. The swing will end at the bottom of a canyon, and to get back up, you will have to hike up the majestic Table Mountain. Finally, you have arrived in Cape Town. Here, you can walk through Bo Kaap, a colorful Muslim neighborhood. Also, a popular South African adventure is shark cage diving. While it would be silly to have sharks in the ocean of our theme park, as mentioned earlier the ocean would be filled with dolphins – you will spend 30 minutes in the water with dolphins, on their own terms. After leaving Cape Town, you will rejoin with a camel towards Giza to take the orange sand dunes of Namibia along the western edge of Africa. You will take the dunes all the way to Nigeria, along the way stopping in Kinshasa (Democratic Republic of Congo). You will also stop along the way at a tribal village, to grow an appreciation for the remaining tribes of Africa. In Nigeria, you'll walk through a giant e-waste dump that is found in Lagos, the largest city in Africa (pronounced Lay-gos, not Lah-gos). But we often fall into the trap of thinking that Africa is all poor – so, when you reach Dakar, Senegal, you will see a symbol of African power: the African Renaissance Monument, a giant bronze statue. After Dakar, you will cross Mauritania to Morocco by camel. The first point of interest will be Marrakech, where you will explore Djema Al Fna, a main square with snake charmers, open air theater, and delicious Moroccan food! Next, pass through the city of Casablanca (actually Morocco's most populated city) to go through a small replica of Rick's Cafe Americain from the famous movie. Finally, meet up with the other route in Tangier, where you will find a hammam to bask in, and start heading back to Giza. Along the way, you will ride your camel through the entirely-blue streets of Chefchaouen, the colorful tanneries built into the old architecture of Fez, the church of Notre Dame D'Afrique in Algiers, Algeria, and the white-blue town of Sidi Bou Said, Tunisia, before finally returning to Giza via camel.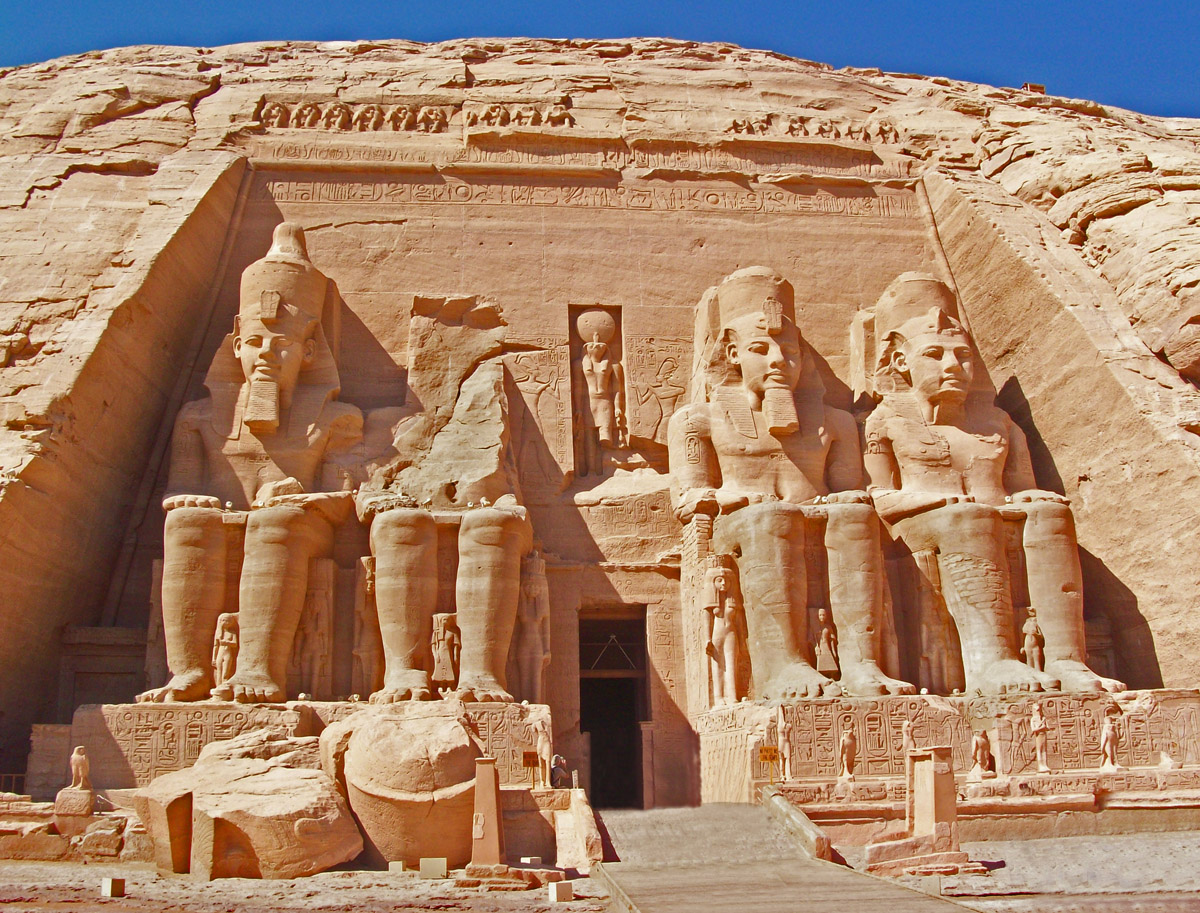 Well, that's the route for the entire theme park. But, if you plan on exiting, you would do so by swimming from Cape Town to Antarctica, exiting in the lower left corner of the park.
11. Last Leg (3540 miles // 3000 feet)
This part is pretty simple (at last, right?). Just a simple swim from Cape Town to Antarctica, on the left side of the park – remember that in this theme park, the Americas are on the right and the Bering Strait is in the middle – this makes Africa and Europe the furthest left. Getting to Antarctica will take some energy, requiring a swim of two-fifths of a mile.
Conclusion
I know, I know, why did I just waste your time? Well, this is really a personal endeavor…I kept hearing about mini-Europe and thought, what if we could make a giant, geographically-accurate one for the entire world?
Let's get a few hundred million dollars and build this together! It would be awesome!
-LB